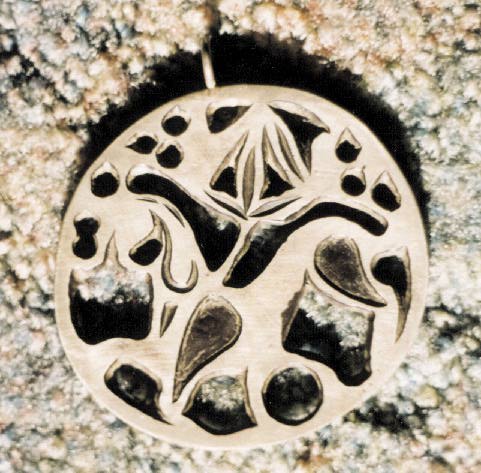 The original disc was found in 1936 during grape cultivation work. It was cast in white bronze. The ornament is a fabulous creature similar to horse. The three branched shamanistic "Tree of Life" grows from its back.
Owned by County Museum of Debrecen, East Hungary.
Gesta made virtually no alterations, size, form and surface are the same, but with an additional loop at the top. Sterling Silver, 0.925 fine.
Size: 2 inches /52 mm
Price: US$46
TAKE ME TO THE ORDER PAGE